Your Sterling Heights Doctor
Leonard Bayer, D.O., F.A.C.E.P.
Board Certified in Family Practice and Emergency Medicine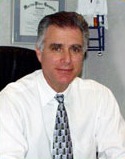 For more than 20 years, Dr. Bayer has practiced in the area and has been involved in the training and education of medical students and residents. Before entering private practice, Dr. Bayer served as Medical Director for the county's Emergency Medical System and was the Medical Director of the largest Emergency Department in Macomb County.
Dr. Bayer graduated from Des Moines University, Iowa. He later completed a residency in Emergency Medicine at the University of Kentucky and was appointed Chief Resident in his final year. Dr. Bayer continues to attain leadership positions in both Emergency Medicine and Family Practice throughout the Macomb County area. He is currently the Vice-Chairman of the Family Practice Department at St. John Macomb Hospital. He is a member of the American Osteopathic Association, the American College of Emergency Physicians, the American College of Osteopathic Family Physicians, and the Michigan Association of Osteopathic Physicians and Surgeons.
Dr. Bayer is married and has two children.
---
Fadi Oska, M.D.
Board Certified in Internal Medicine
Dr. Oska has practiced Family Medicine and Internal Medicine with us since 1999 and has also worked in hospital Emergency Departments and Urgent Care Centers in the southeastern Michigan area.
Dr. Oska graduated from the Damascus University School of Medicine in 1992, where he graduated in the top 5% of the medical school and with high honors. He then finished in the top 10% of all physicians taking the Internal Medicine boards. He completed a residency program in Internal Medicine at St. Joseph Mercy Hospital in Pontiac, Michigan and completed four months of specialized training in pediatrics.
Dr. Oska is an active staff member at William Beaumont Hospital, Troy Henry Ford Macomb Hospital and St. John Macomb-Oakland Hospital.
Dr. Oska is married and has two children
---
Peter Salvia, D.O.
Board Certified in Family Medicine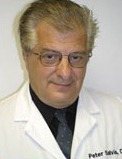 Dr. Salvia has locally practiced Family Medicine for more than 20 years. Born and raised in Detroit, Michigan, he is a lifetime resident. Upon completing four years as an Air Force Medic, he enrolled and completed his undergraduate and Master of Science Degrees at Wayne State University. He then completed his medical degree at Michigan State University.
Upon graduation, he completed his post-graduate training at Detroit Osteopathic Hospital / Bi-County Hospital. He has continued his association with Michigan State University and serves as an Assistant Clinical Professor of Family Medicine. In addition, he is a Clinical Preceptor in the Henry Ford Macomb Hospitals' intern / resident program.
He is a member of the American Osteopathic Association, the Michigan Osteopathic Association, and the American college of Osteopathic Family Practice.
---
Catherine Gavan, PA-C
Certified Physician Assistant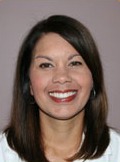 Catherine Gavan received her Masters of Science degree from the graduate program at the University of Detroit Mercy and became board certified by the National Commission of Physician Assistants in 1996.
She brings a background in Family and Internal medicine with special interest in women's health. Prior to joining our practice, Catherine also gained extensive experience in otolaryngology with focus in the management of chronic sinusitis, hearing and balance disorders.
Catherine is a current member of the American Academy of Physician Assistants, the Michigan Academy of Physician Assistants and The Society of Physician Assistants in Otolaryngology.
---
Jim Crampton, PA-C
Certified Physician Assistant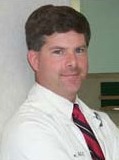 James (Jim) Crampton joined our practice in 1998. He received his Bachelor of Science and Master of Science degrees from the University of Detroit Mercy, graduating in the top 5% of his class. He also scored in the top 1% percent of the Physician Assistant National Certification Exam.
He is a clinical preceptor, mentoring students for the University of Detroit Mercy, Wayne State University and Grand Valley State University.
Prior to becoming a Physician Assistant he was a Paramedic for 16 years with a local E.M.S. company.
Our Staff
Our team consists of passionate individuals who are kind, friendly, and caring. Our staff is here to ensure a smooth process throughout your visits.
Our team includes experienced and energetic people whose goal is to provide the best health care possible.
Brook – Medical Assistant
Connie – Billing
Dawn N – Billing
Janice – Reception
Jessica – Reception
Julie – Medical Assistant
Karen – Reception / Medical Assistant
Kim – Reception
Lisa G – Medical Assistant / Reception
Lisa S – Reception
Maria – Medical Assistant
Mary – Reception
Melisa – Reception
Nadine – Reception
Nanci – Phlebotomy
Nichole – Medical Assistant
Olivia – Reception
Patty – Referral Specialist
Paula – Medical Assistant
Rachel – Billing
Samantha – Special Scheduling
Tamara – Medical Assistant
Theresa – Medical Assistant / Reception